4 Inch Retrofit Led Recessed Light Trim
4 Inch Retrofit Led Recessed Light Trim
LAND LIGHTING

Foshan,China

Lead time: 35-45 days

150000pcs/month
4in Round Baffle Retrofit Downlight
* With 4-inch trim modules, upgrading your existing 4-inch recessed fixture is inexpensive and nearly as simple as replacing an incandescent lamp.
* The Smd Led Downlight provides up to 675 lumens of high-quality light equivalent to a 50W incandescent lamp. You can expect lighting energy savings of as much as 80%.
* Modules feature a white aluminum baffle with a built-in flange. A deeply regressed diffusing lens conceals the LEDs from direct view and provides uniform aperture luminance.
* led retrofit downlight available from 9W up to 12W
* led retrofit downlight totally flexible, Compact & Adjustable design
* Enhances measurable levels of performance as compared to older versions of high wattage halogen & HID light sources in Retail & Commercial lighting applications
LED Track Light

Model

LED-407

Size

Dia 127m

Light Source

LED SMD

Material

Aluminum

Finishing

WH / BK / SN

Certificate

UL , ETL , Energy Star

Transformer

AC 110-270V

Driver

Included
Description: retrofit led recessed light; 4 inch recessed light trim; led retrofit downlight;
4in Round Baffle Retrofit Downlight
* With 4-inch trim modules, upgrading your existing 4-inch recessed fixture is inexpensive and nearly as simple as replacing an incandescent lamp.
* The Smd Led Downlight provides up to 675 lumens of high-quality light equivalent to a 50W incandescent lamp. You can expect lighting energy savings of as much as 80%.
* Modules feature a white aluminum baffle with a built-in flange. A deeply regressed diffusing lens conceals the LEDs from direct view and provides uniform aperture luminance.
* led retrofit downlight available from 9W up to 12W
* led retrofit downlight totally flexible, Compact & Adjustable design
* Enhances measurable levels of performance as compared to older versions of high wattage halogen & HID light sources in Retail & Commercial lighting applications
* Estimated energy cost per year: $0.55
* Light color: 30000K(Warm white); 4000K(Natural White),5000K(Cool White)
* Savings over the life of the fixture compared to halogen: $166
* Expected life of LED bulb: 50,000 hours
* Gives off less heat than traditional bulbs, more safe
* White/black/satin nickle finish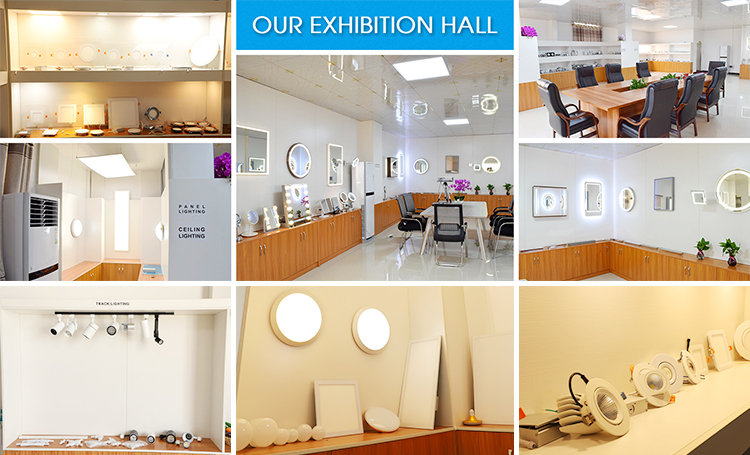 Contact information
Contact : Amy Guan
Phone/ Wechat: +13679726962
Telephone: +86(0)757 85436101
Fax: +86(0)757 85418081
Whatsapp: +86 13679726962
Web site: www.land-lighting.com
Add:XIN SAN ROAD, Dan Zao Town, Nanhai District, Foshan City, Guangdong, P.R.C China.