Frameless Waterproof Smart intellegent TV Mirror
Frameless Waterproof Smart intellegent TV Mirror
LAND

GUANGDONG

35 DAYS

100000 PCS/YEAR
Product description
TV Mirrors: A television that looks like a mirror! Our line of smart mirror televisions include our HD TV with mirror glass preinstalled.
Make your television to be the focal point of the room? Mirror TVs are your answer! Your television is a decorative mirror. When you turn it on the mirror transforms into a state-of-the-art LED HD Smart television – with a sharp, clear picture you'll love. Television mirrors are great for family rooms, above the fireplace, bathrooms – anywhere where you'd like the convenience of watching television without the TV dominating the room.
Unlike other companies that make you purchase the television separately, Our mirror LED TV's already-low prices include everything you need. Our LED tv mirrors include the pre-installed mirror glass plus the HD TV. All you'll need to do is installing your new LED mirror television and turn it on -- the thin wall-mounting bracket is included already! Your TV mirror is equipped with 2 HDMI ports, component, and multi-media USB. Third party integration is simple with the built-in RS-232, Ethernet, and IR control. Plus, every mirror television is shipped with Android TV pre-installed. You'll have all the apps, games, and content you love—from the comfort of your couch.
Frameless Waterproof Smart intellegent TV Mirror

Name:TV Mirror ,Smart mirror with TV. Touch screen TV mirror
Waterproof Construction Meets IP65 Waterproof Classification making it practical and safe for use in a wet environment.
Crisp high resolution LG 19" LED Screen.

Robust unit; heat resistant, wear resistant and scratch resistant.

Luxury tempered, glass mirror screen finish with new reflect technology

Heated glass screen to prevent condensation.

Built in Free view (DVB-T) tuner for Digital TV and Radio.

HD Ready.

Built in 2 high quality speakers.

Includes IPX7 waterproof remote control.

Simple installation: can be mounted into-the-wall using the Metal Installation Back Box (included).

Suitable for using in the bathroom, shower room,Swimming pools, kitchen, luxury hotels etc.
Built in Waterproof Speakers USB Formats DIVX / MP4/ MP3/AVI

Package Include:
TV/ TV Holder/ Waterproof Controller(Without batteries)/ Manual/Power Adapter/Power Cord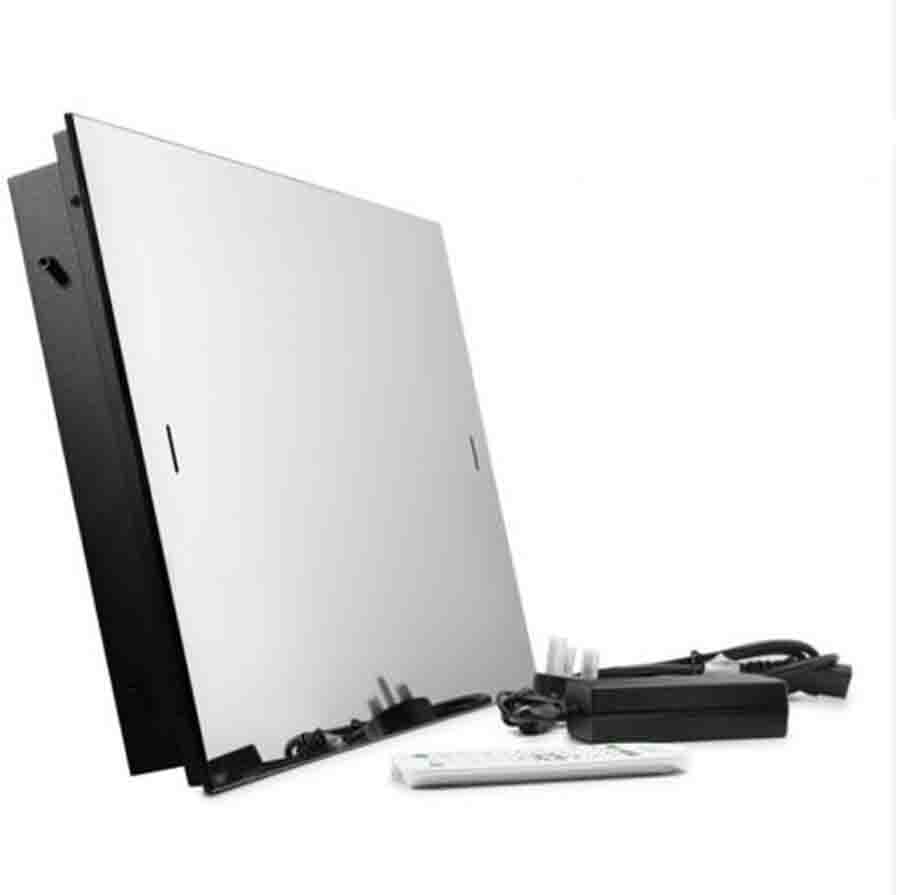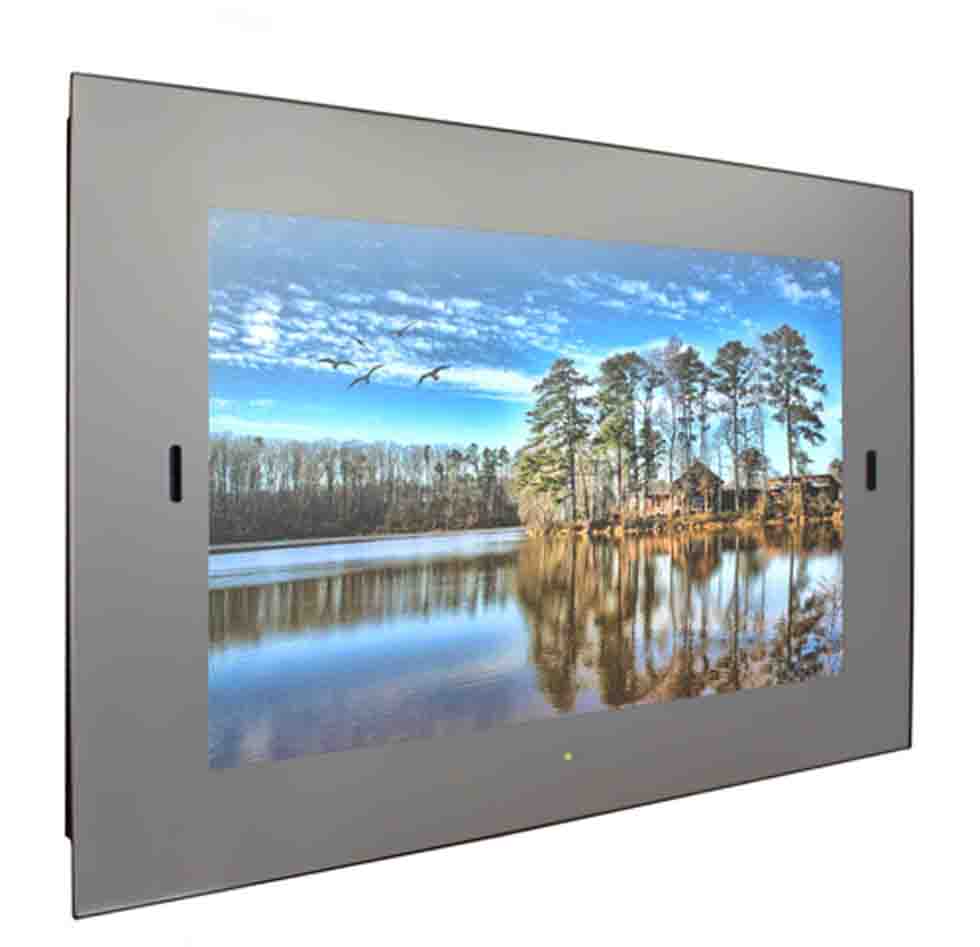 Certificates:
Foshan Land Lighting Co., Ltd
Foshan Land Lighting Co., Ltd is a factory which was set up in 2006, specialized in R&D, production and marketing of all kinds of lighting fixtures. We have a head office and one factory, covering an area of 10,000 square meters, with over 300 skilled workers.
There are 6 production lines in our factory, including stamping, spinning, injection molding,
powder-coating and general assembling. The annual turnover reaches USD20,000,000 and the production capacity is increasing by 30% every year as to meet increasing market demands.
We would like to exploit larger market by exceCllent lighting products and first-rate service with friends who have the same ambition in the world. Make Land Lighting your trusted supplier of lighting product, you will never be disappointed!
Control incoming materials inspection, reduce defective products from the source to the workshop.
Online inspection, supervise the assembly of workers, and timely discover problems in production.
Inspection of finished products to ensure the quality of products before leaving the factory.