Waterproof Storage Bath Room Wall Vanity Mirror Cabinet IP44
Waterproof Storage Bath Room Wall Vanity Mirror Cabinet IP44
Land Lighting

China

35 days

200000pcs
UL,CE,TUV,SAA Listed Components.
high lumen 4000K white LED's.
Internal 120V Compatible shaver socket with integral on/off rocker switch.
Shaver socket can be used with lights off.
Self branded infra red sensor on/off sensor switch (bottom).
Crystal clear mirror (not tinted).
The cabinet includes 2 adjustable glass shelves.
Internal Cabinet Lighting.
Beautiful Highest Quality metal Chassis.
Soft close Hinges with easy clip doors.
Fully adjustable shelf holders.
This cabinet needs to be connected to an earth wire.
The cabinet is in accordance with IP44, CE and RoHS regulations.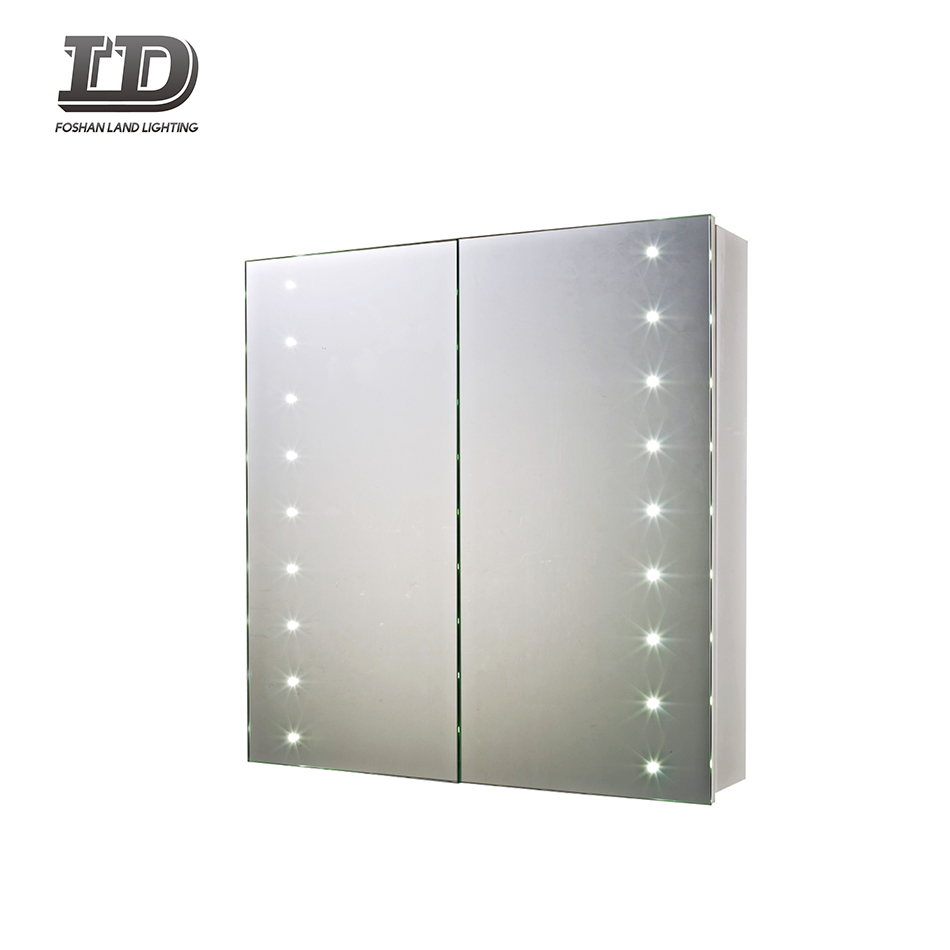 1. UNIQUE SLIDING DOOR DESIGN: To help save space the illuminated cabinet door opens horizontally on a slide mechanism that allows you to use the mirror while simultaneously having access to the inside of the case.
2. ILLUMINATION ADDS AMBIANCE AND STYLE: The square border strip of LED lights add soft illumination and makes your reflection and smile brighter and clearer.
3. ENERGY EFFICIENT AND EARTH FRIENDLY: The LED lights are highly energy efficient and earth friendly and can help save money on your electric bill month to month.
4. EASY ON/OFF BUTTON: A simple on/off button on the side of the wall mounted cabinet makes turning your LED lights on and off as easy as the swipe of your finger.
5. CONVENIENT STORAGE: Two adjustable tray shelves and a bottom shelf provide ample cabinet storage within this sliding wall mirror for all of your toiletries and beauty accessories.
ON/OFF SENSOR DIMMER For Perfect Light. Exclusive to only KRUGG mirrors
Energy saving LED lighting.Provides 50,000 Hours of Functional Inviting Ambiance
Perfect lighting for Make Up and Hair - Shows Your True Colors.We Use Only Top Grade Silver backing glass

Defogger Keeps Mirror Clear And Free From Condensation.Now You Can See Your Reflection Clearly.Fog free!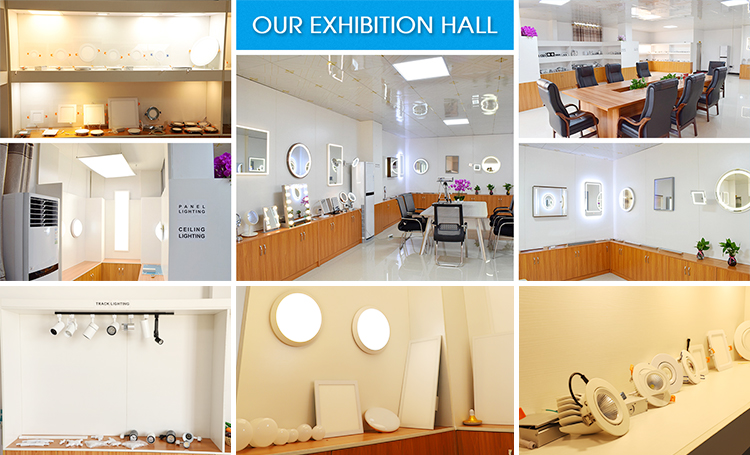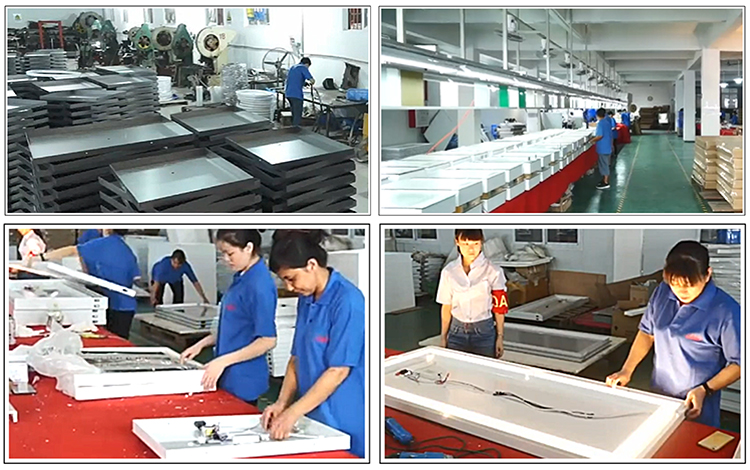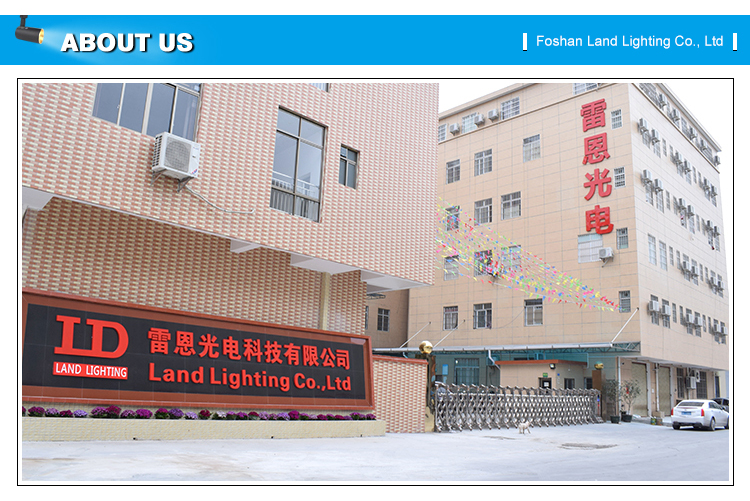 Foshan Land Lighting Co., Ltd
Foshan Land Lighting Co., Ltd is a factory of export style which was set up in 2006, specialized in R&D, production and marketing of all kinds of lighting fixtures. We have a head office and one factory, covering an area of 10,000 square meters, with over 300 skilled workers.

There are 6 production lines in our factory, including stamping, spinning, injection molding,
powder-coating and general assembling. The annual turnover reaches USD20,000,000 and the production capacity is increasing by 30% every year as to meet increasing market demands.
We would like to exploit larger market by exceCllent lighting products and first-rate service with friends who have
the same ambition in the world. Make Land Lighting your trusted supplier of lighting product, you will never be
disappointed!
Control incoming materials inspection, reduce defective products from the source to the workshop
Online inspection, supervise the assembly of workers, and timely discover problems in production
Inspection of finished products to ensure the quality of products before leaving the factory