>
>
>
About the use of stair step lights
Industry News
About the use of stair step lights
You probably don't hear much about stair lights, but the design of light strips on stair steps has been used in the stairs of major stores and we can all see it. The step light is actually a string of lights on the stairs. As long as the switch that controls the lighting is turned on, the light strip will light up every time you walk. Let's take a look at the knowledge about step lights.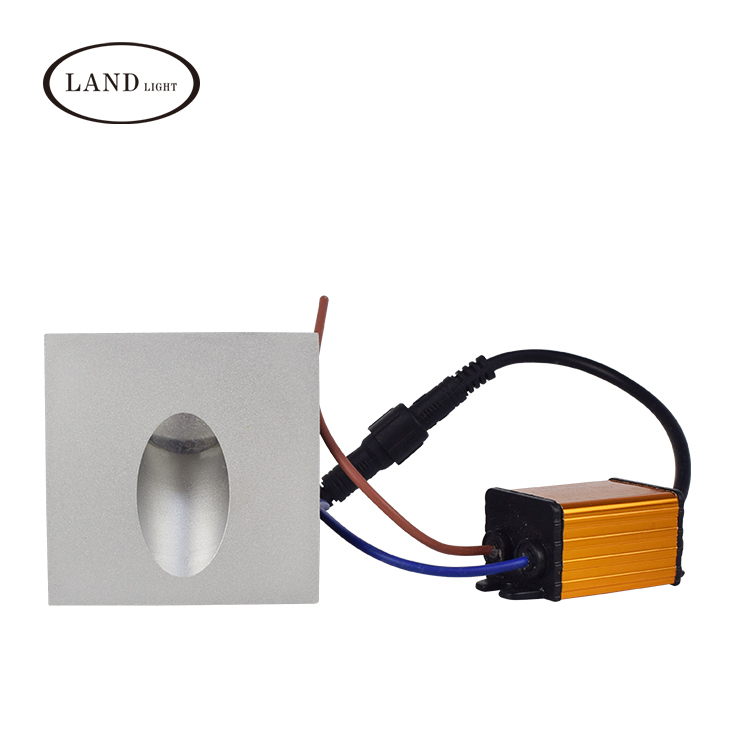 The step light is a kind of lighting fixture with safety function, which can provide people with visible light in the case of dim light, so as to avoid safety accidents. Stair tread lights are often used in cinemas, residences, hotels and other places, and parks are also more common.
The light body of the LED recessed step light is made of materials with high light transmittance, good firmness and high waterproofness, such as stainless steel, aluminum alloy or flame retardant plastic. The light source of the step light is LED light, and a variety of color temperature settings can be used according to the needs of common warm white (3000K)/commercial white (4000K)/cool white (6500K).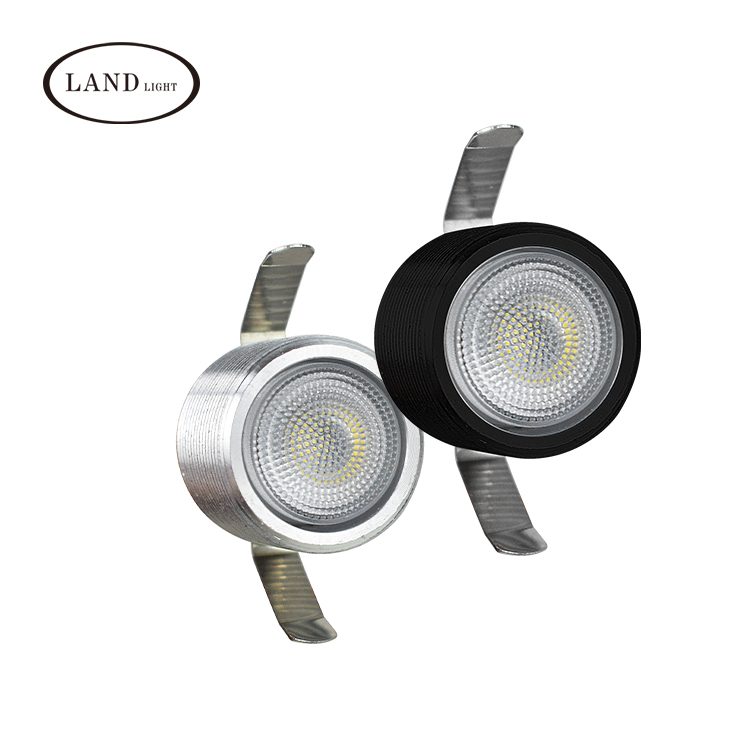 The stair light has a beautiful appearance, and it will create an excellent visual effect on the steps after the power is turned on. The LED step light is durable, has the characteristics of high temperature resistance, no pollution, anti-aging, energy saving and high efficiency, and has a very long service life. The material of the outdoor foot light has a certain degree of corrosion resistance, and it will not be affected when used in an open-air environment.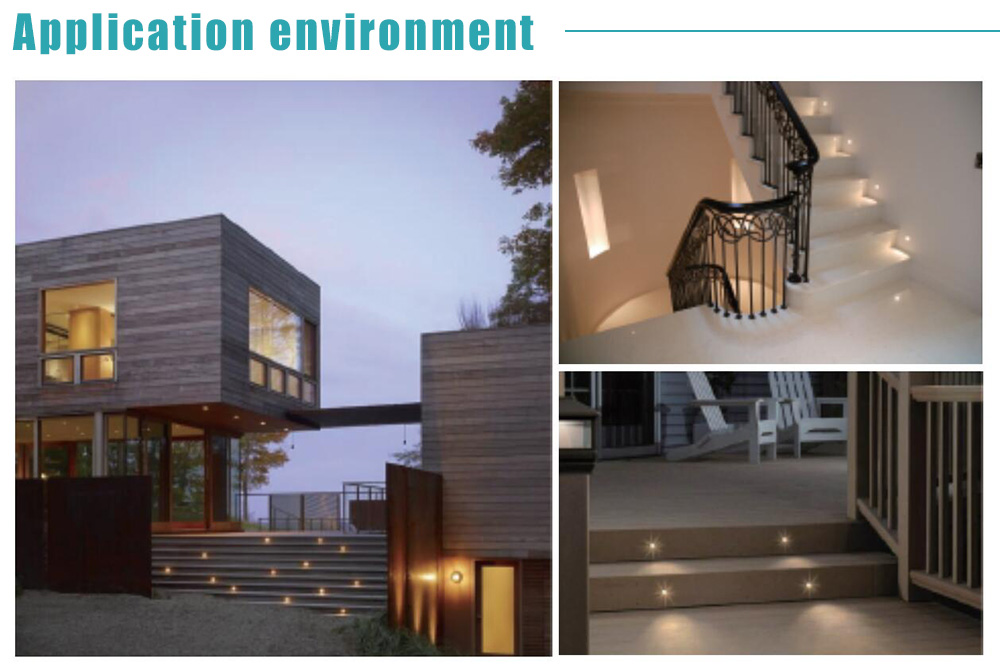 For the stair lights installed in the home, you must first leave the holes for installing the stair lights, and then add some LED light strips to make them brighter. The installation method of different step lights is different. If it is a long-shaped step light, then it can be directly fixed on the steps with a fixing clip or double-sided tape, glass glue, etc., and it can be used normally. Generally speaking, it is recommended to use a step light to fix the light strip of thestep light, which is more beautiful in appearance. If it is an invisible step light, in fact, this method is also very simple, it means that you need to install a light strip under the steps. Then use wood, steel or floor to fix it.
There are many sizes of step lights, and there is no standard specification, which needs to be selected according to the stair design specification. Optional plastic embedded parts, unique and elegant shape, can be moved at will, corrosion-resistant. The foot lamp is small in size, waterproof and waterproof, and low power consumption.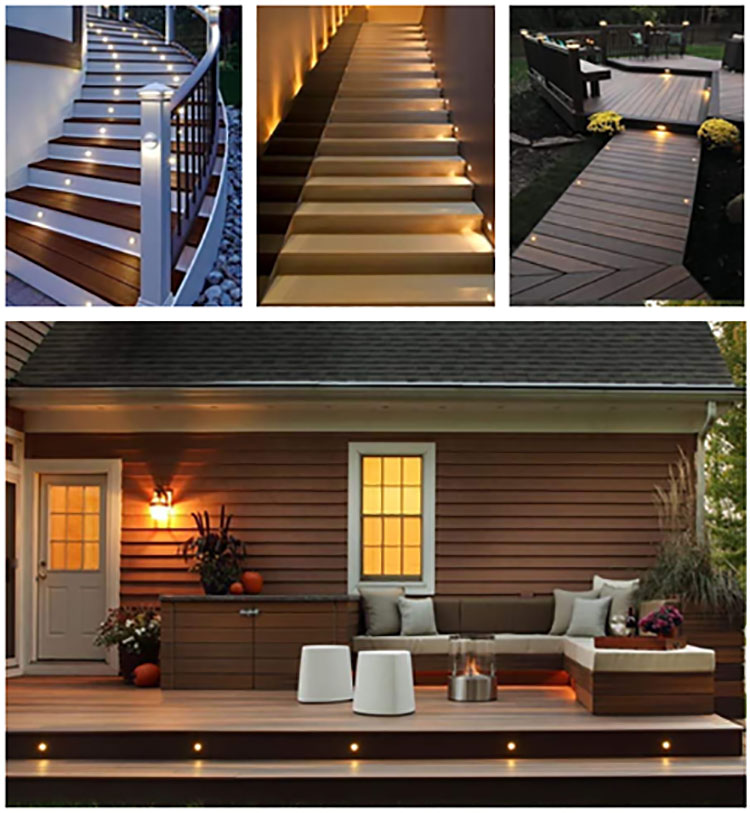 When installing the step light, the tools that need to be prepared are 6mm impact drill bit, 6mm plastic expansion bolt, waterproof tape, wire stripper, hand drill, impact drill, 5cm long countersunk head tapping screw, when installing the step light, you can Install with countersunk head screws, which makes it more secure.
Get the latest price? We'll respond as soon as possible(within 12 hours)