How to Choose Magnetic Track Light
20-09-2022
The LED magnetic track lighting system is one of the latest track lighting systems. It runs on a safe low voltage DC48V at all tracks and it is safer than the normal direct power input track system.
The lights are magnetically attached to the track and held in place by a spring structure. You can slide any light inside the track, even if it is energized.
The system offers more than 3 mounting options for many applications, such as homes, stores, offices, hotels, etc. Not to mention those table lamps with multiple functions.
How to Choose Magnetic Track Light
1. A Suitable Magnetic Track Rail
There are 3 different types of magnetic tracks.
1) Recessed magnetic track: it's for new rooms that do not yet have a suspended ceiling. It is necessary to make recess and pre-built track first, then pressed with ceiling.
2) No trim magnetic track: it's for rooms where the ceiling has been done and the holes are fixed directly to the ceiling plasterboard.
3) Surface/hanging magnet track: it's mainly used for places not suitable for making plasterboard, such as supermarkets, offices, etc.
2. Circuit Options
Circuit options can help you control how the lights turn on and off. For example, you can choose a series connection to connect all wires to a single system.
Or you can choose a parallel connection to turn the lights on in sections. This is also helpful because it will save some lights in case a power surge occurs.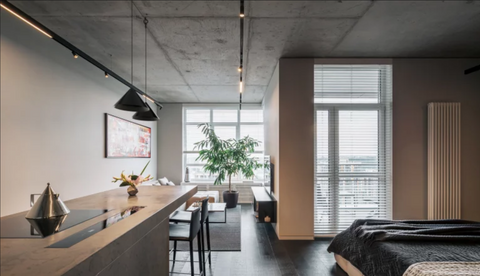 3. Energy Consumption
Energy consumption is a key factor when choosing a magnetic track lighting system, as it will affect your bills.
This is an important factor to consider, especially if you want to use the magnetic track lights for a longer period of time or if you will keep the lights on for a longer period of time.
Choosing a lower energy consumption bulb for your magnetic track lighting system will benefit you in the long run. If you don't want to have trouble later, you should have a reliable source check your track lights.
4. Height of the Room
You will need to consider the height of the room where you wish to add the lights. It is important to remember that bulbs can only emit light up to a certain height because you will not want to spend all your time setting up high ceilings with magnetic track lighting only to see that the room does not light up properly.
Therefore, you should evaluate the height of the room and the light emitted by the bulb you are using.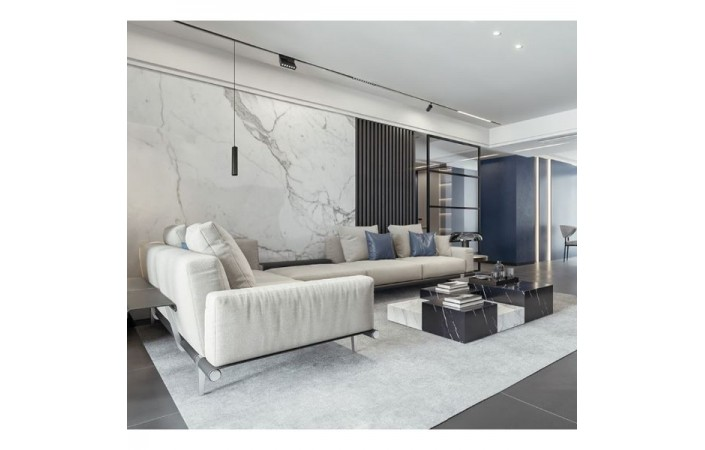 Now that you know the advantages of magnetic track light, it's time to actually do it. Shop Land Lighting's magnetic track light for the best in modern lighting.