Cosmetic Mirror Light Hollywood Light Up Makeup Mirror With 12 Bulbs IP44
Cosmetic Mirror Light Hollywood Light Up Makeup Mirror With 12 Bulbs IP44
Land Lighting

China

35 days

200000pcs
The mirror is composed of a waterproof and moisture-proof aluminum frame and a high-density MDF base. The energy-saving and environmentally friendly bulbs will not burn the skin of your hands even if you touch them, and the Hollywood Mirror bulbs have a long lifespan, over 50,000 hours of use, saving up to 90% energy.
The Hollywood vanity mirror can be used on the table or hung for flexible application, saving space. Makeup mirrors can be used in restaurants, living rooms, study rooms, and bedrooms on many occasions, and can be matched as you like.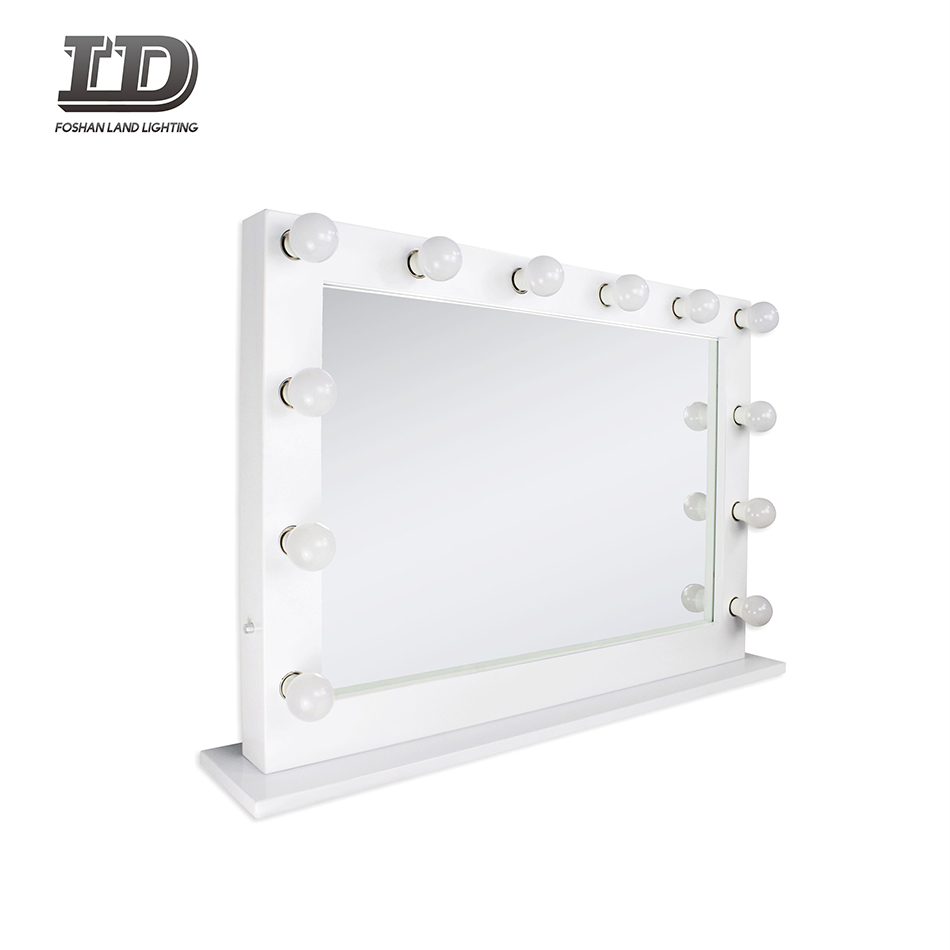 The high-definition large mirror makeup is clearer, with no color cast, no deformation, and brighter.

The light source of the Hollywood makeup mirror can be switched freely, with bright white light and warm warm yellow, to meet the needs of efficient makeup application and an elegant and confident lifestyle.

This table mirror has a memory function, next time it is used, it will remember the last used brightness. Save time on reset.

The light of the mirror bulb is cast on the face without shadows, and the makeup is more evenly applied. The light of the Hollywood vanity mirror is close to the daytime light, and the degree of light and shade is better grasped.

The mirror has an American standard socket, which is more convenient to use, and can be used after purchasing and unpacking.