Luxury Customized Wall Mounted Lighted Bathroom Medicine Mirror Cabinet IP44
Luxury Customized Wall Mounted Lighted Bathroom Medicine Mirror Cabinet IP44
Land Lighting

China

35 days

200000pcs
1. The mirror surface of the mirror cabinet has an anti-fog function, constant temperature heating PET technology, and one-click restoration of high-definition beauty without wiping the mirror surface by hand.
2. After the high-definition copper-free mirror of the wall-mounted mirror cabinet is processed by edging, the anti-oxidation performance of the edge is more than 3 times stronger than that of the ordinary silver mirror. higher, longer usage time.
3. Welcome to come to map to customize mirror cabinets with more pictures, professional mirror cabinet technical team to meet your lighting equipment requirements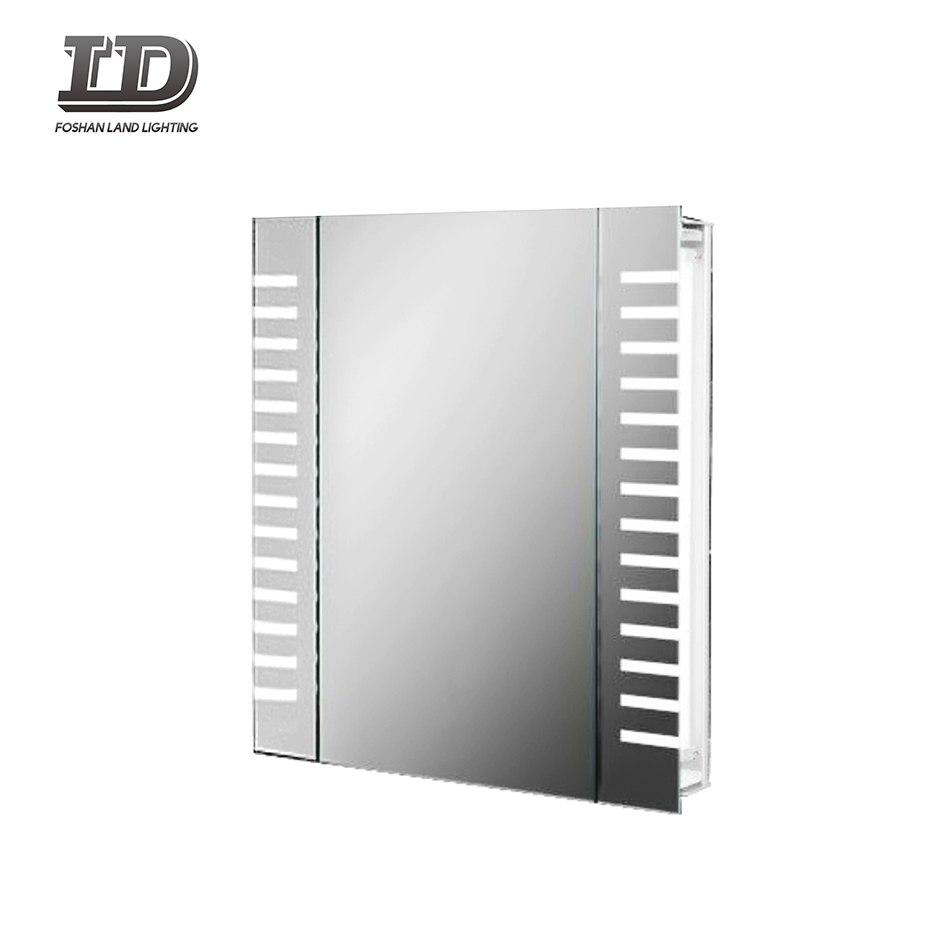 【Large storage space】 The wall-mounted mirror cabinet has a large amount of storage to meet the storage requirements of the whole family.
【High Quality LED Strip】Waterproof Epoxy LED strip, 12V low voltage, safe and durable.
【Waterproof and moisture-proof mirror frame】The edge of the mirror frame is processed to protect the bathroom mirror cabinet from moisture.
【Adjustable partition design】 The 2 layers can be adjusted up and down to adjust according to your daily necessities, making the mirror cabinet more storable.
【Buffer Hinges】The mirror cabinet opens and closes silently, quiet, smooth and durable.【Shaver Socket】 Satisfy the daily shaver charging, and the shaver socket can also be used when the mirror cabinet is turned off.
【Connect the ground wire】Our mirror cabinet must be connected to the ground wire to ensure the safety of electricity use.
【Multiple sizes to choose from】 If you want more styles of wall-mounted mirror cabinets, please contact us